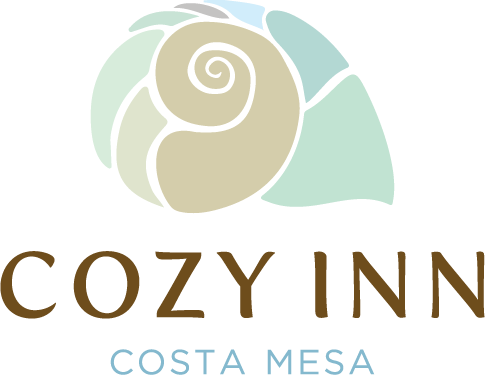 ENJOY RESTFUL STAY IN A HIDDEN GEM HOTEL IN COSTA MESA
Welcome to the Cozy Inn, where comfort and care take on a new meaning. Perched three miles from the stunning Newport Beach shoreline. Our location is an easy drive to some of California's most sought out beaches for family fun, romantic weekend getaways or just basking in the sun. We are tucked away in quiet neighborhood where you can enjoy a restful stay. You can retreat to our newly renovated spacious rooms with comfortable beds and many complimentary amenities. The Cozy Inn is just a block away from the Triangle Square shopping center and four miles for the elite South Coast Plaza. There are plenty of options for food in the area ranging from local ethnic eats to lovely coastal fine dining.
Conscious hospitality
Rooms & Suites
Unwind in our spacious 330 sq ft room with all the amenities of a luxury resort at fraction of the price. Our king size room is exactly what you need
Accommodation
Relax and Enjoy like a Local !
Get out and explore like a local ! We are a family run hotel and we would love to guide you to local attractions. Stop by our front desk to chat with our friendly, knowledgeable staff. Who will give you best advise from local restaurants, beach spots and other activities in the area.
We are centrally located to all the activities, whether you are visiting nearby Beaches, Theme parks or family event we are close to your destination. Being just 3 miles from Newport beach, avoid paying steep beach hotel prices and enjoy all the benefits of our location
Book Now
物超所值, 从圣地亚哥到这里简直幸福到极致,房间很干净,员工很NICE,出门就是加油站,到哪儿都很方便。
The Cozy Inn is a great place to stay. It was in a convenient location for what we needed, reasonably priced and clean/hospitable space. They even upgraded us to a king room after a long day traveling which we loved and appreciated. 10/10 would recommend!
The room was clean, the amenities were nice, and the location was close to many opportunities for fun, food, and more. Will stay again next time I'm in town!
Cozy Inn exceeded my expectations. The check in was seamless and we got a great room with privacy. The area was quiet and centrally located. I will be coming back.
The Cozy Inn is exactly what the name says, me and my husband stayed here for our 1 year wedding anniversary. We were going to the Orange County Fair to see a concert and wanted some place close. The staff here are very friendly and attentive. Our room was clean and updated. They had a nice pool even though we did not utilize it the weather was so nice. We would definitely stay here again if we were in the area.
Comfort of Home away from Home, Really liked the fast check-in , service was above and beyond what any of the other hotels in the area provided. My wife and I have spent an entire week going from one hotel the next. This gentleman deserves a big thank you from me and I am definitely recommending this place to everyone that is looking for complete comfort and hospitality at its finest!!! Thanks Again
The room was large and clean, the bathroom was modern and clean. The bed was very comfortable with soft sheets. The motel was easy to find being right off the freeway. We were only there for one night and it totally met our needs.
Guaranteed Lowest Pricing on our Site
shhhh !!!BOOK NOW FOR SPECIAL PRICING
John Wayne Airport – 5 miles
Long Beach Airport – 22 miles
LAX – 41 miles
From hole in the wall to fine dining, there are a numerous options to make your stay enjoyable. From small cafe's, seafood restaurants to steakhouses there is a restaurant for every taste bud in our neighborhood. Please feel free to ask front desk for local recommendations.
P.S Taco Maria in Costa Mesa was just awarded a Michelin Star.
Newport Beach
Balboa Boardwalk
Huntington Beach & Pier
Crystal Cove Beach
Laguna Beach
Corona Del Mar Beach
Disneyland
Knott's Berry Farms
Medieval Times Dinner
Orange County Zoo
Disney California Adventure Park
Downtown Disney
Knott's Soak City Water Park
Pretend City Children's Museum